Revivogen Customer Stories
Hair Rejuvenation Success Stories
Revivogen Customer Stories
Hair Rejuvenation Success Stories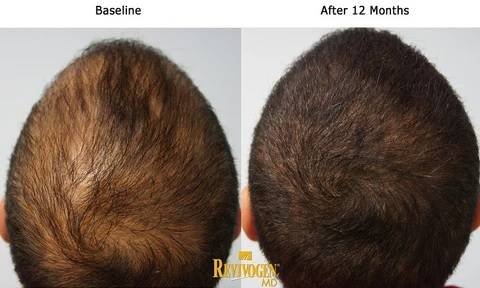 "I am a rather skeptical person. When I was introduced to Revivogen, I must admit that I was hesitant to use the product. I had tried many other products and incurred thousands of dollars in costs with no results. However, after using Revivogen, I noticed dramatic results in a few months. I received numerous compliments about the thickness of my hair. My greatest insecurity was my hair loss problem. Now that I have found this product, worries about hair-loss no longer trouble me."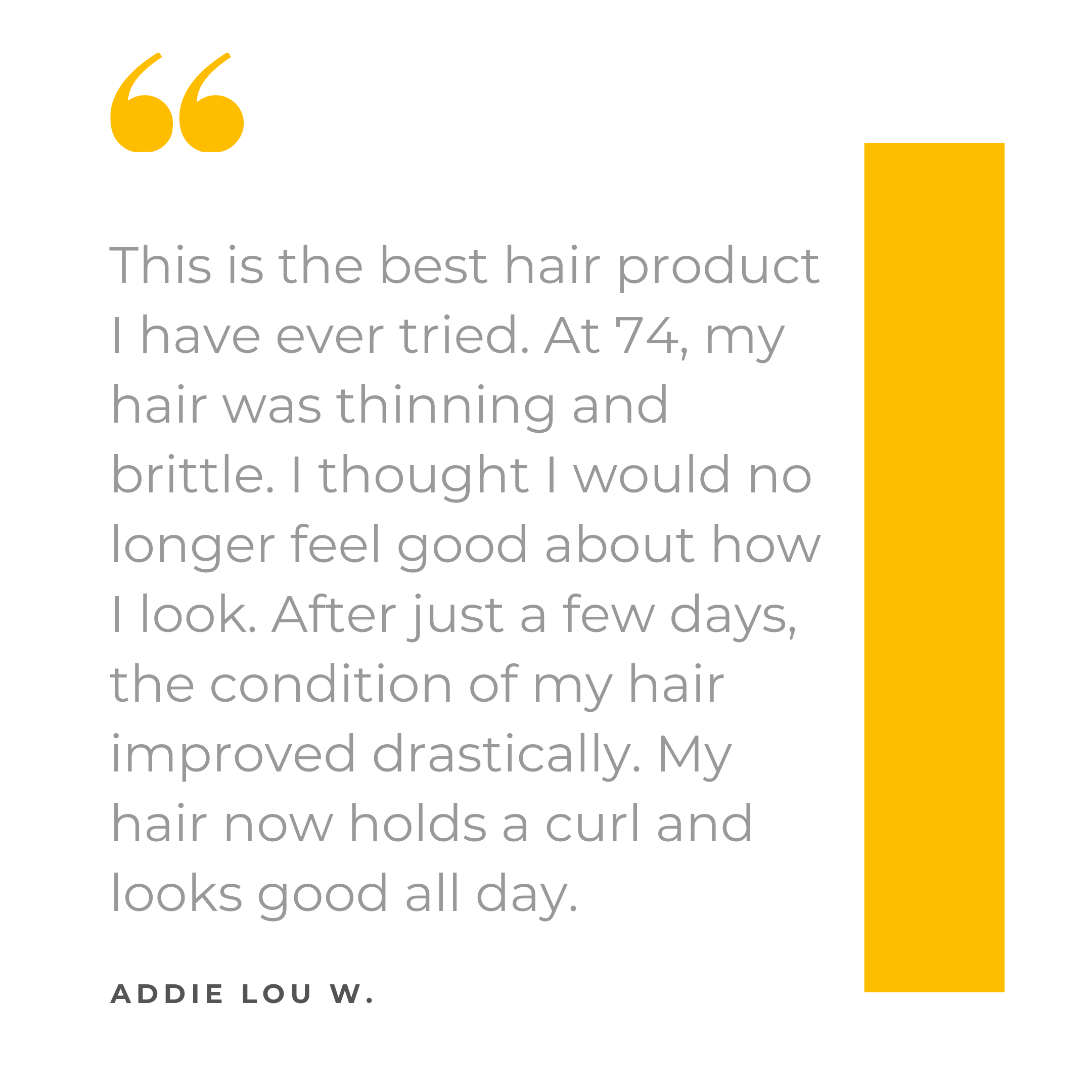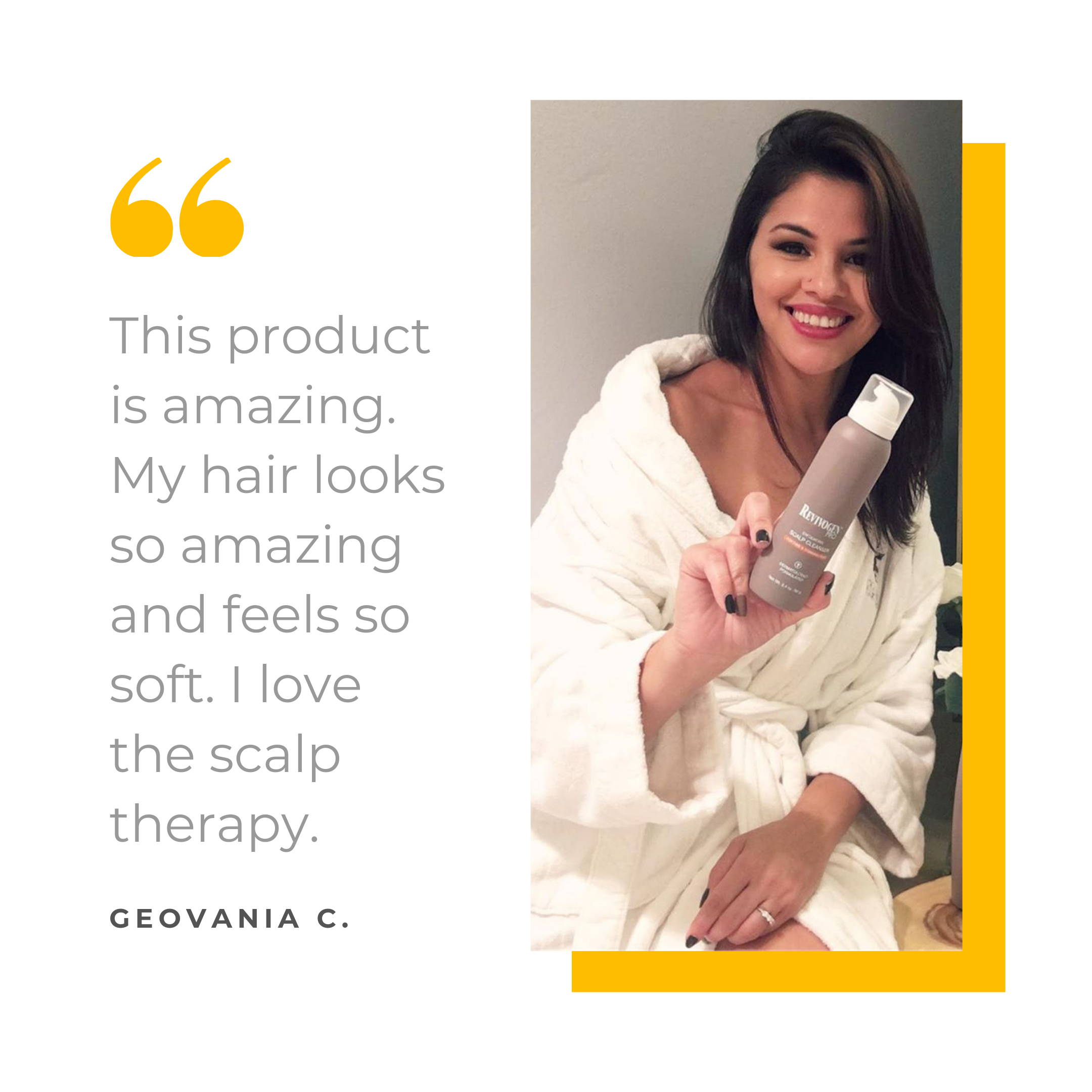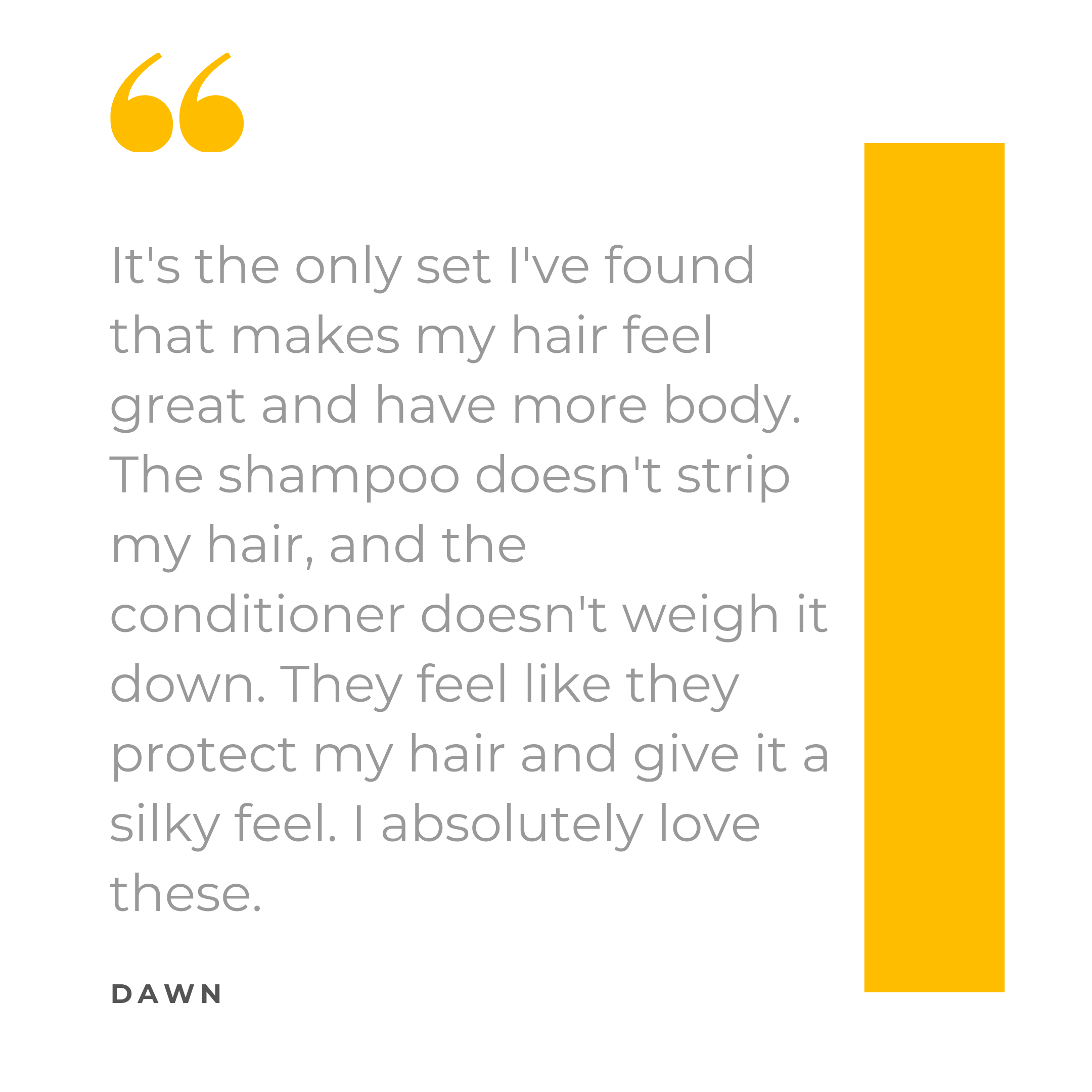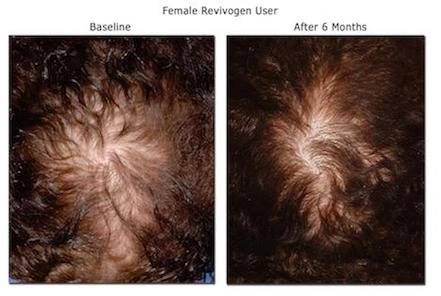 "I have been a customer of Revivogen for years and cannot be without it. It has helped me to fight DHT and maintain my hair. According to my research, there is nothing better. Advanced Skin and Hair is a great company, with good customer service and fast delivery. I am a life-long customer. Don't ever stop making Revivogen!"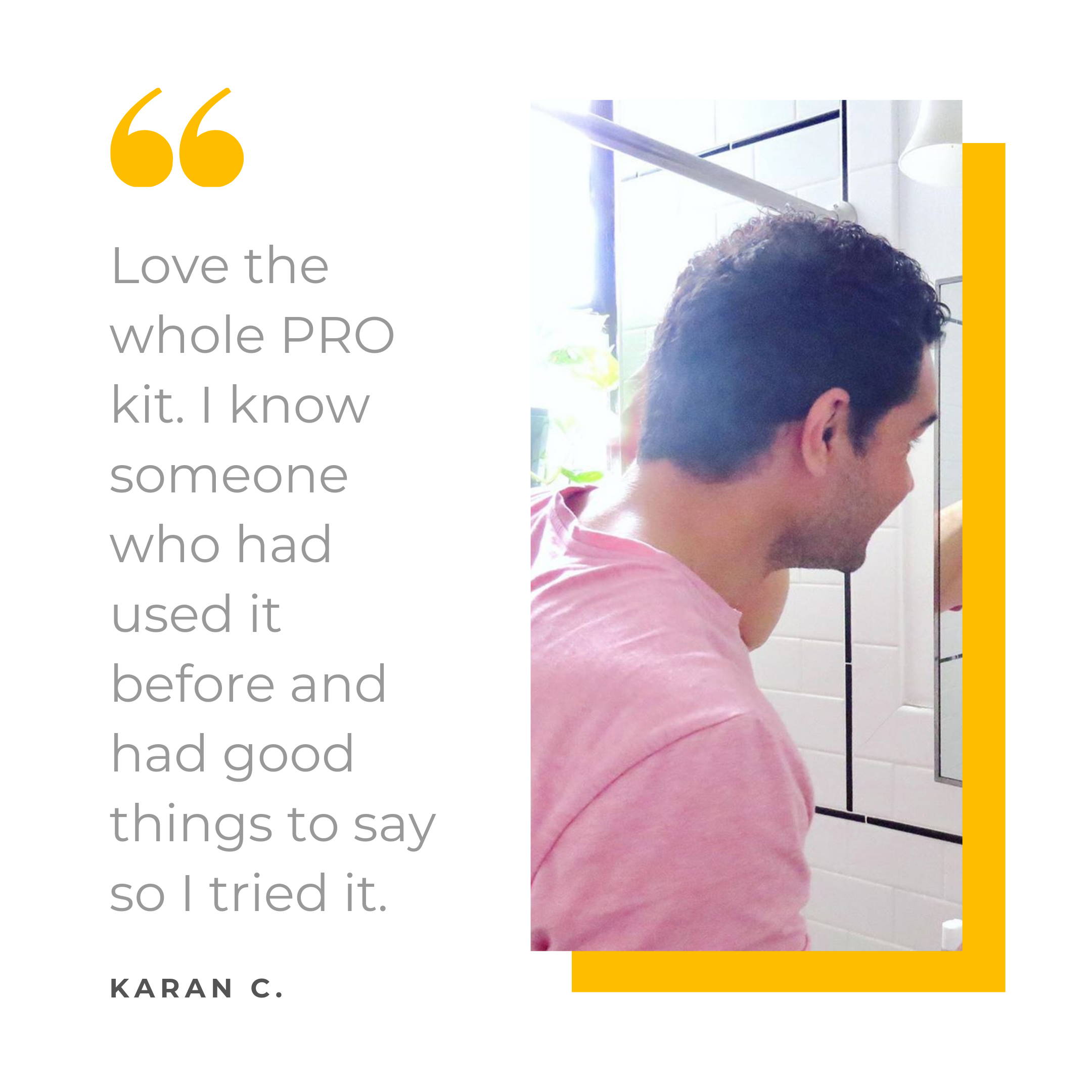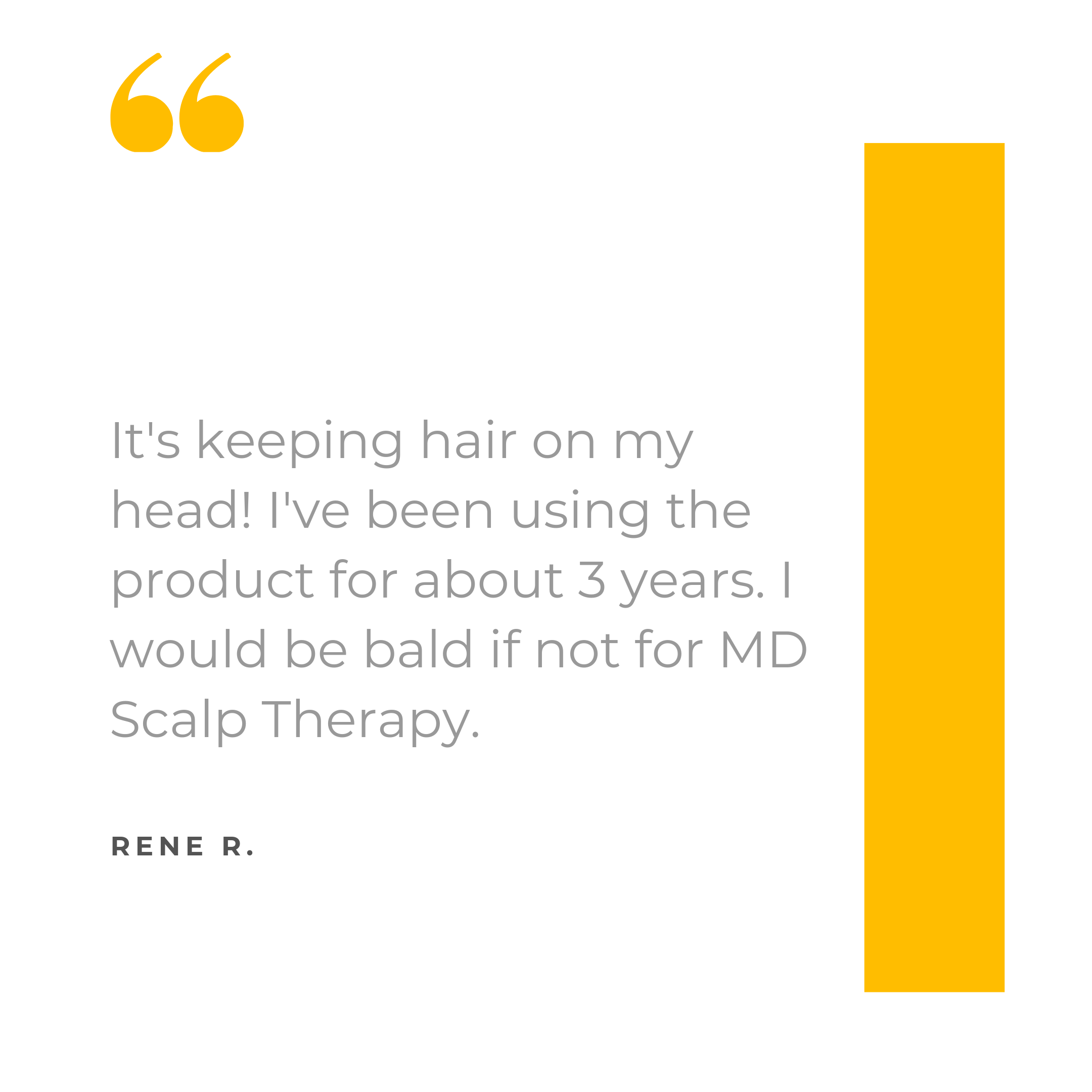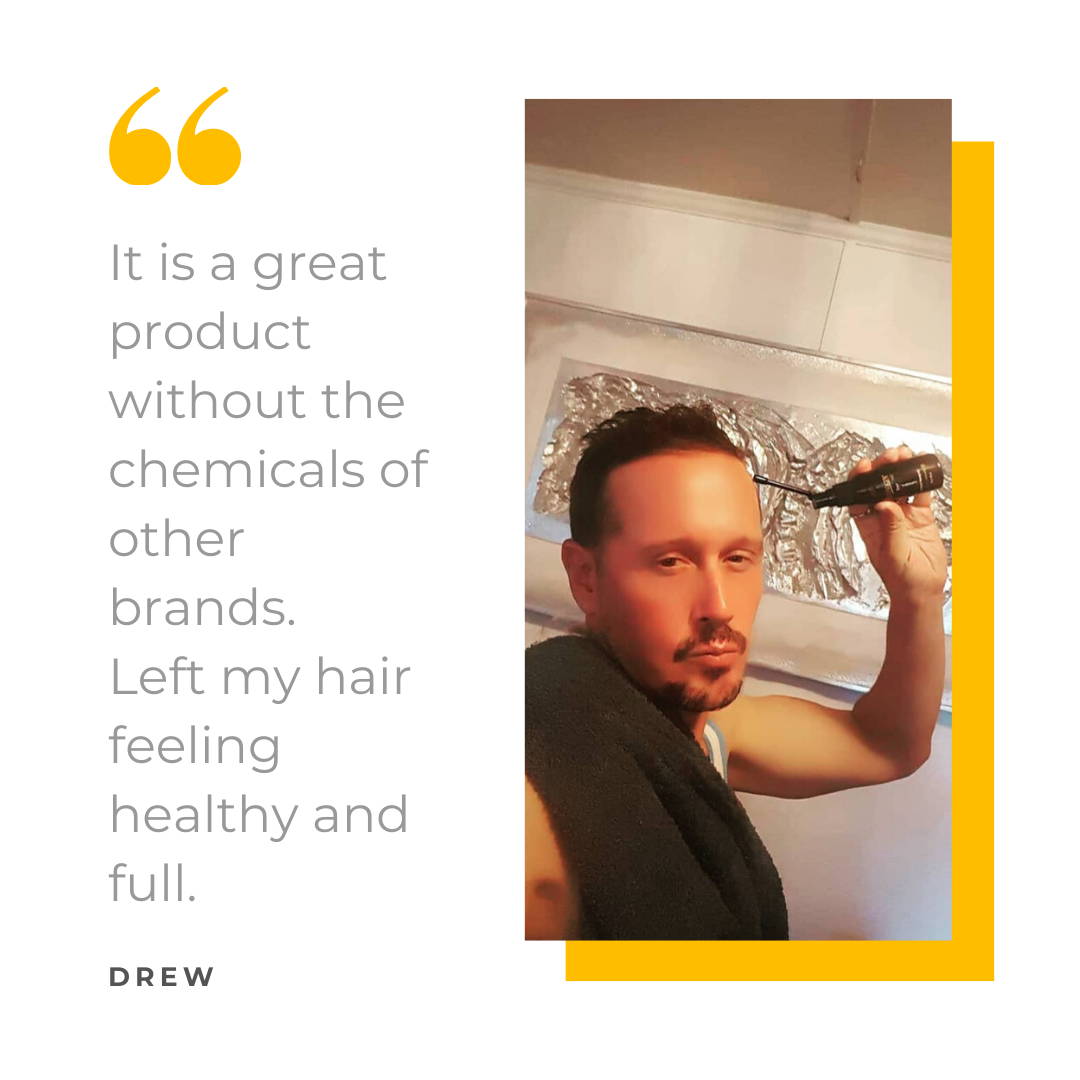 "I find these products fantastic. I was loosing my hair rapidly in 2006 and I found a hairdresser who suggested I use Revivogen products. I used the shampoo, conditioner and serum for these last thirteen years and as you see from photos I have more hair today than I did then. All my brothers, father and my son are bald and I would be also if I had not discovered this product back then."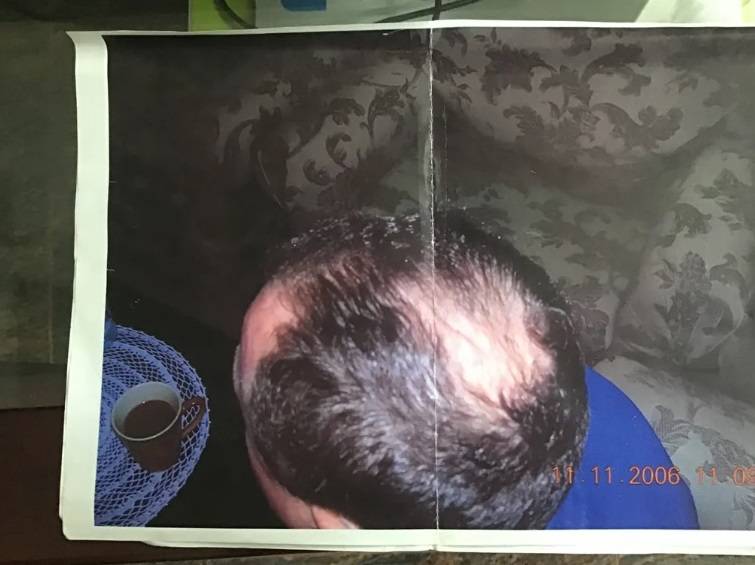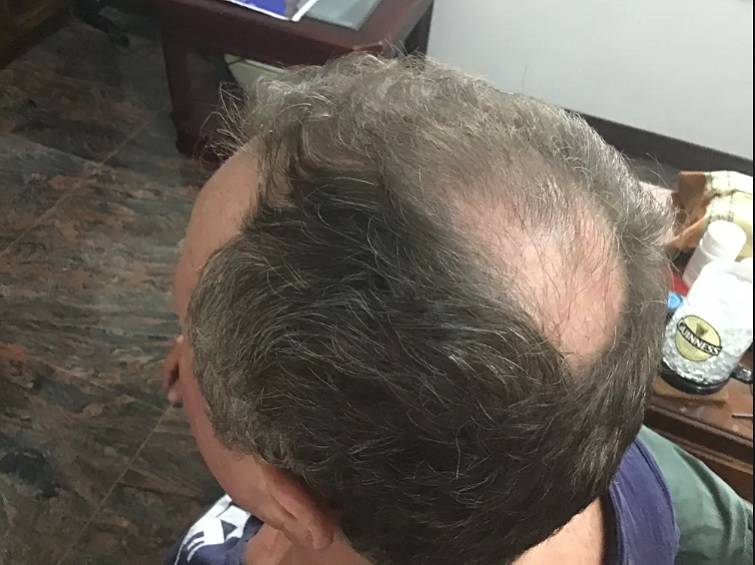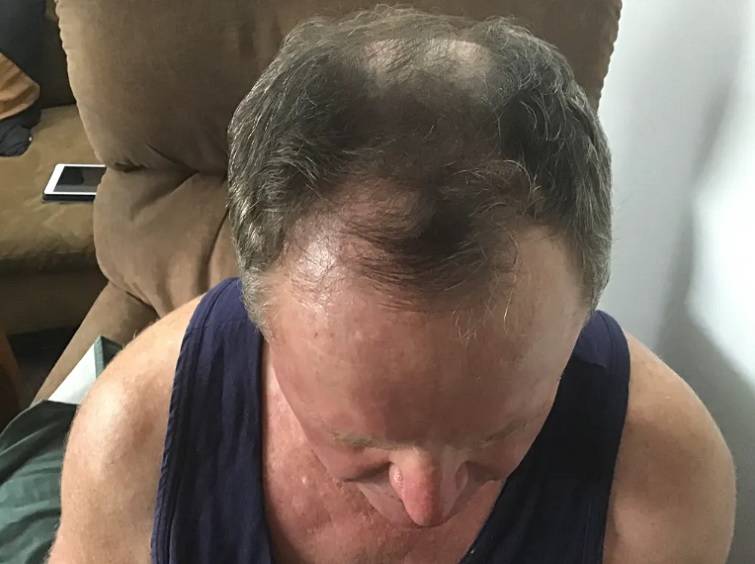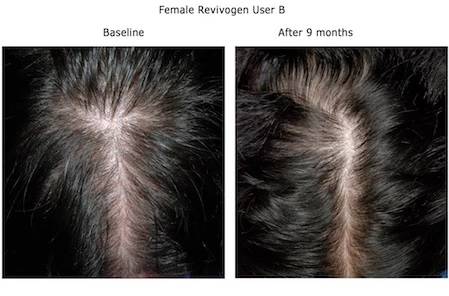 "Low and behold, I'm regaining my hair. Slowly, my hair is starting to grow in, as I am now 49. I am thrilled with literally having my self-esteem renewed. I have even convinced my husband to begin Revivogen, as he has moderate hair loss. This is a really great product and definitely worth a try by everyone experiencing thinning hair."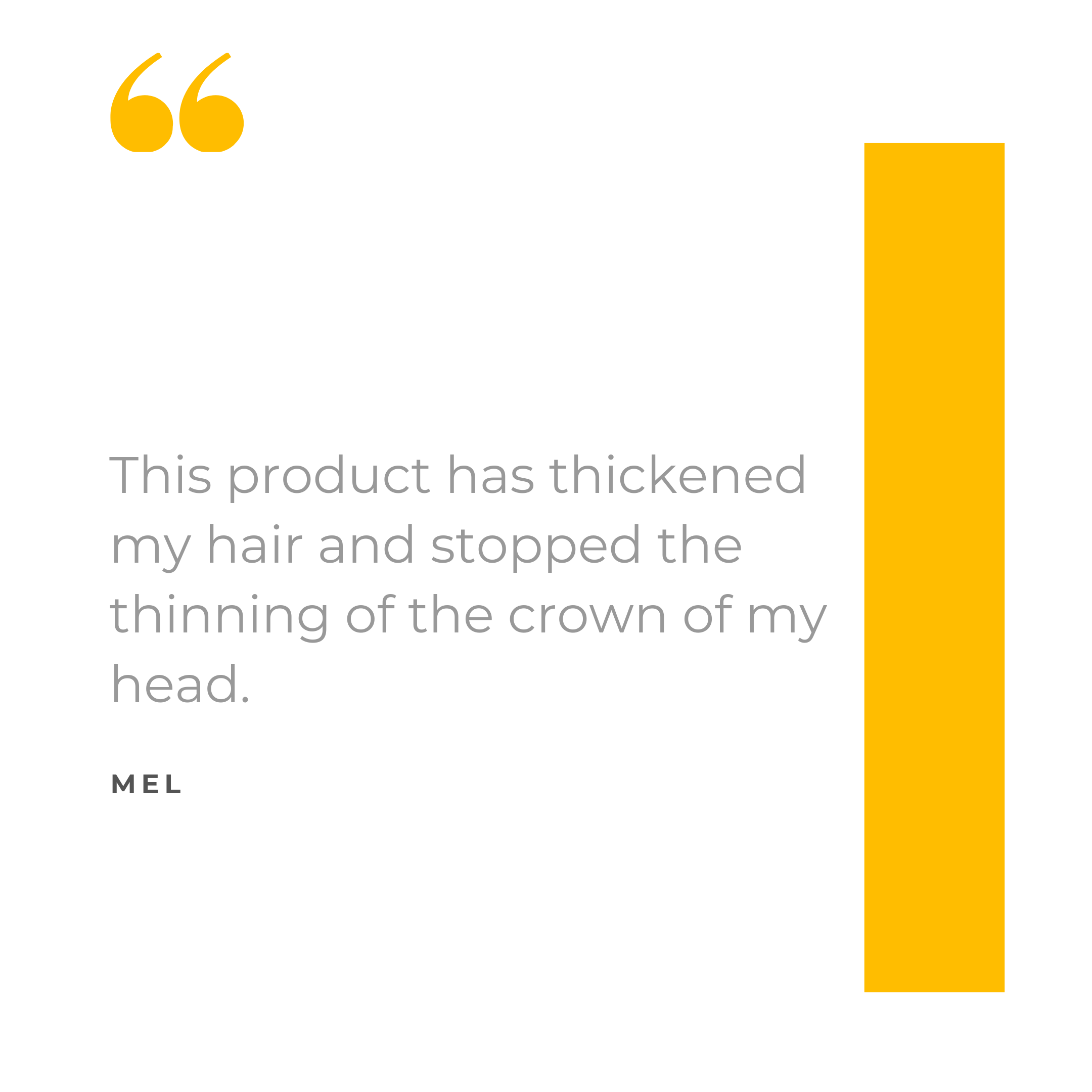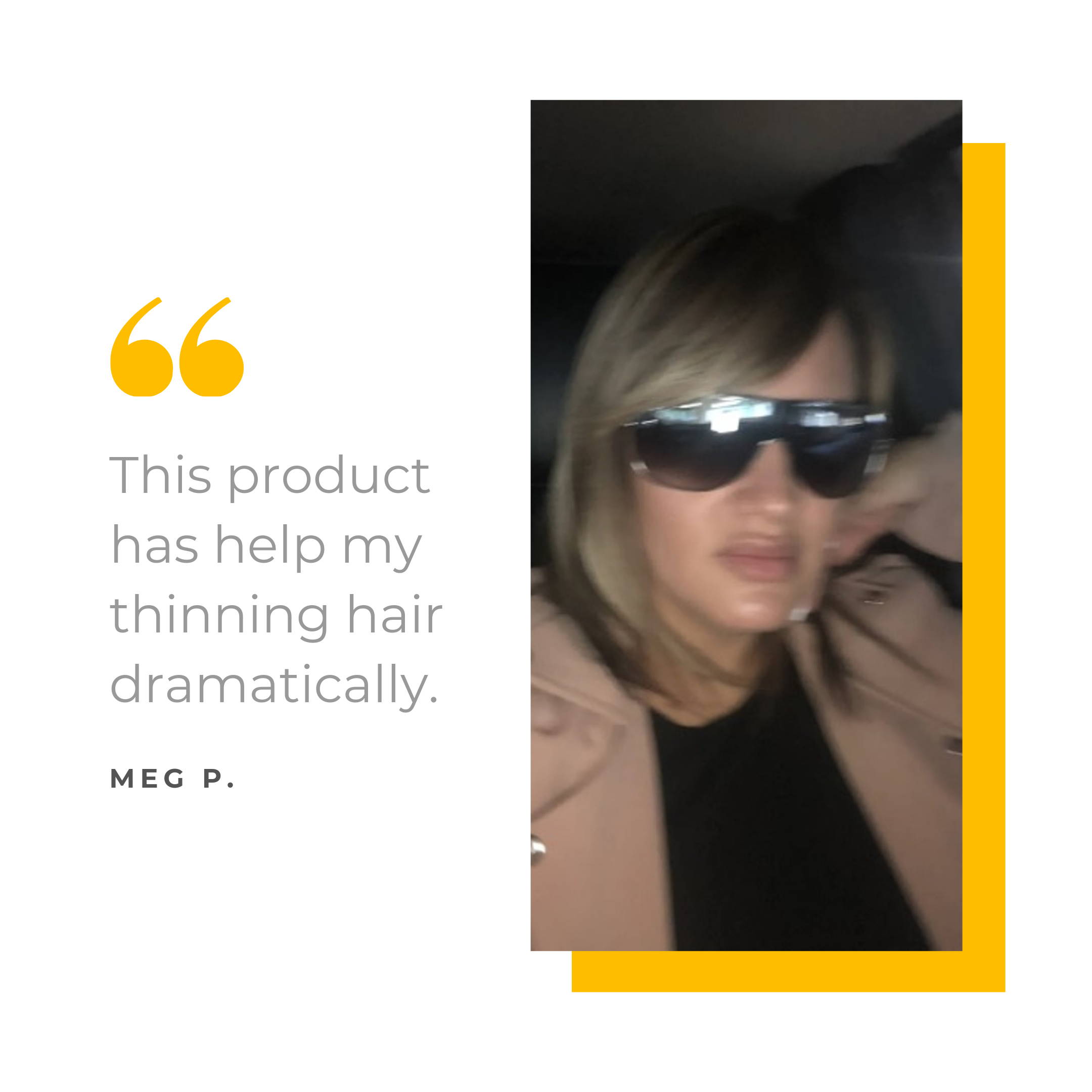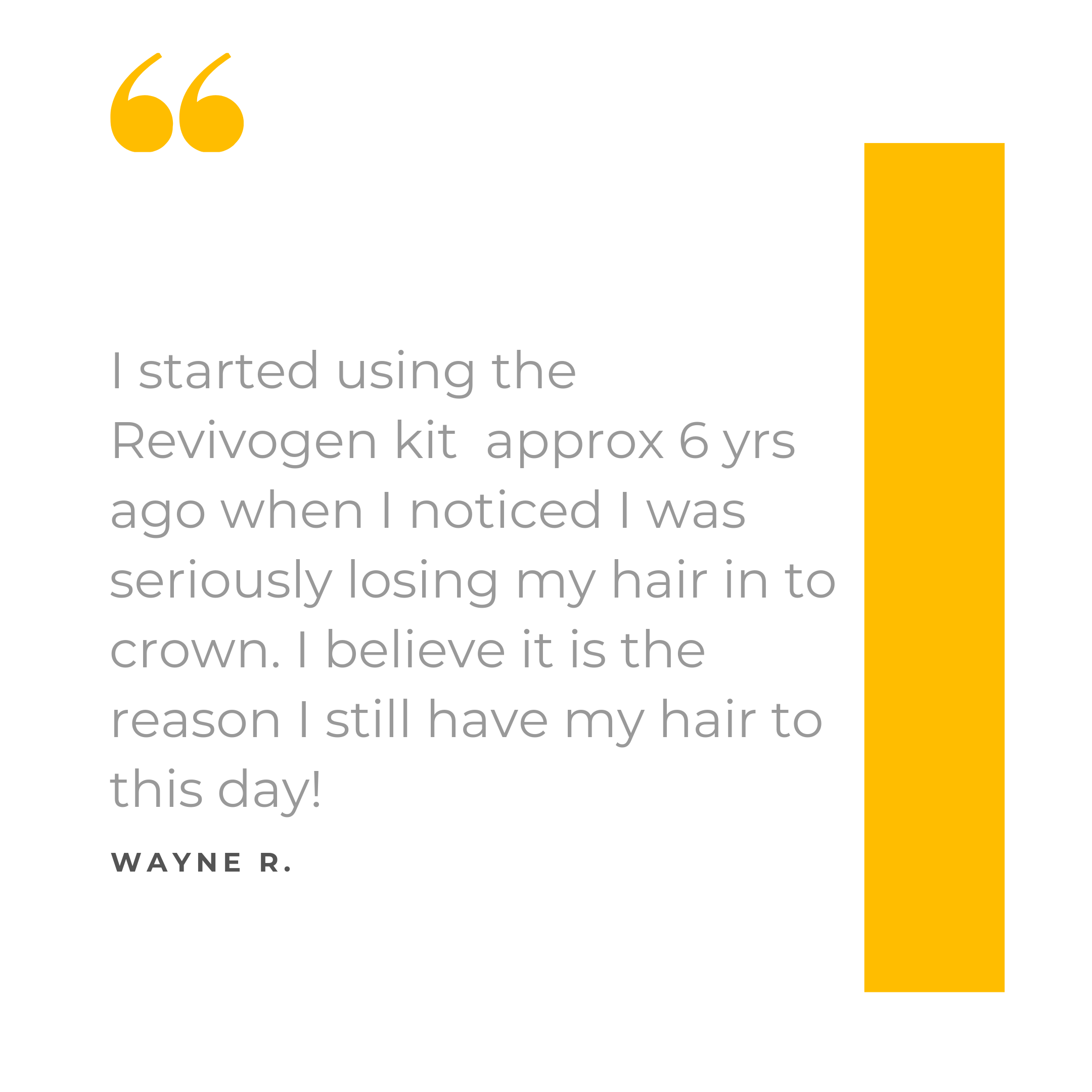 "I have used every product out there for the last three years but nothing compares to Revivogen. I saw my hair was starting to thicken in two months but it really started to come in after five months. I wish I used this product earlier since my hair loss has been progressing in the last two years and hope those hairs that I lost will come back."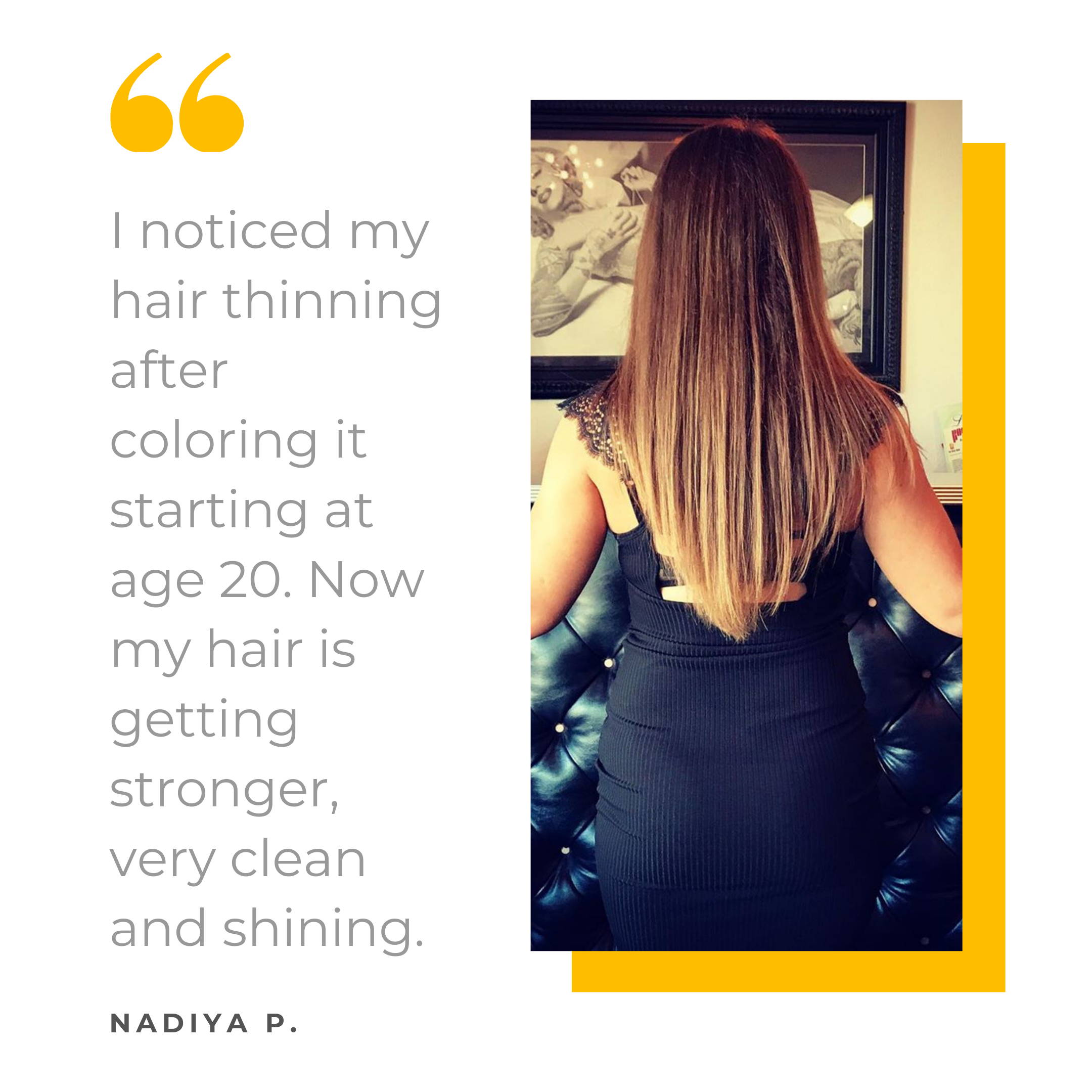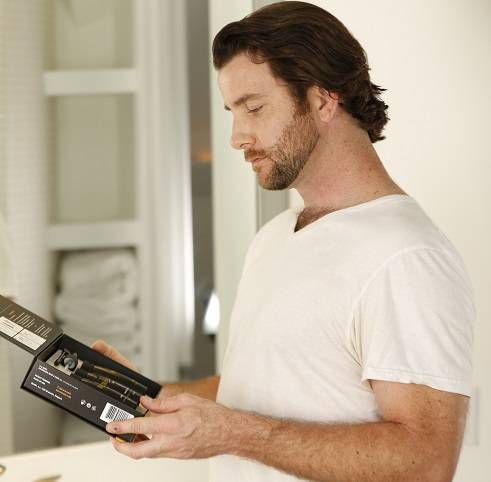 "My brother is almost entirely bald. All the men in my family are bald. They don't know how I still have a great head of hair! I've kept it a secret for 18 years."
— Thomas, 55 year old male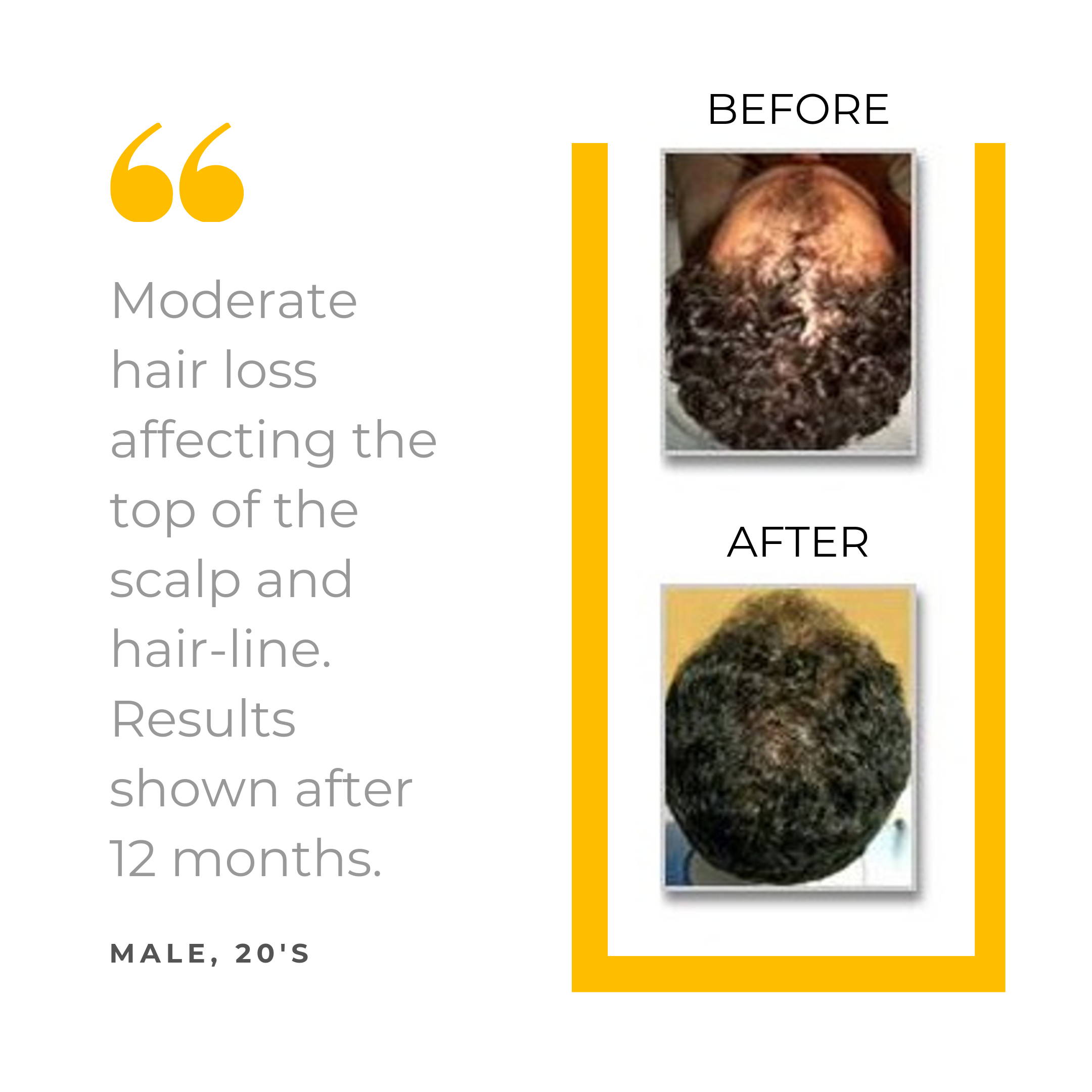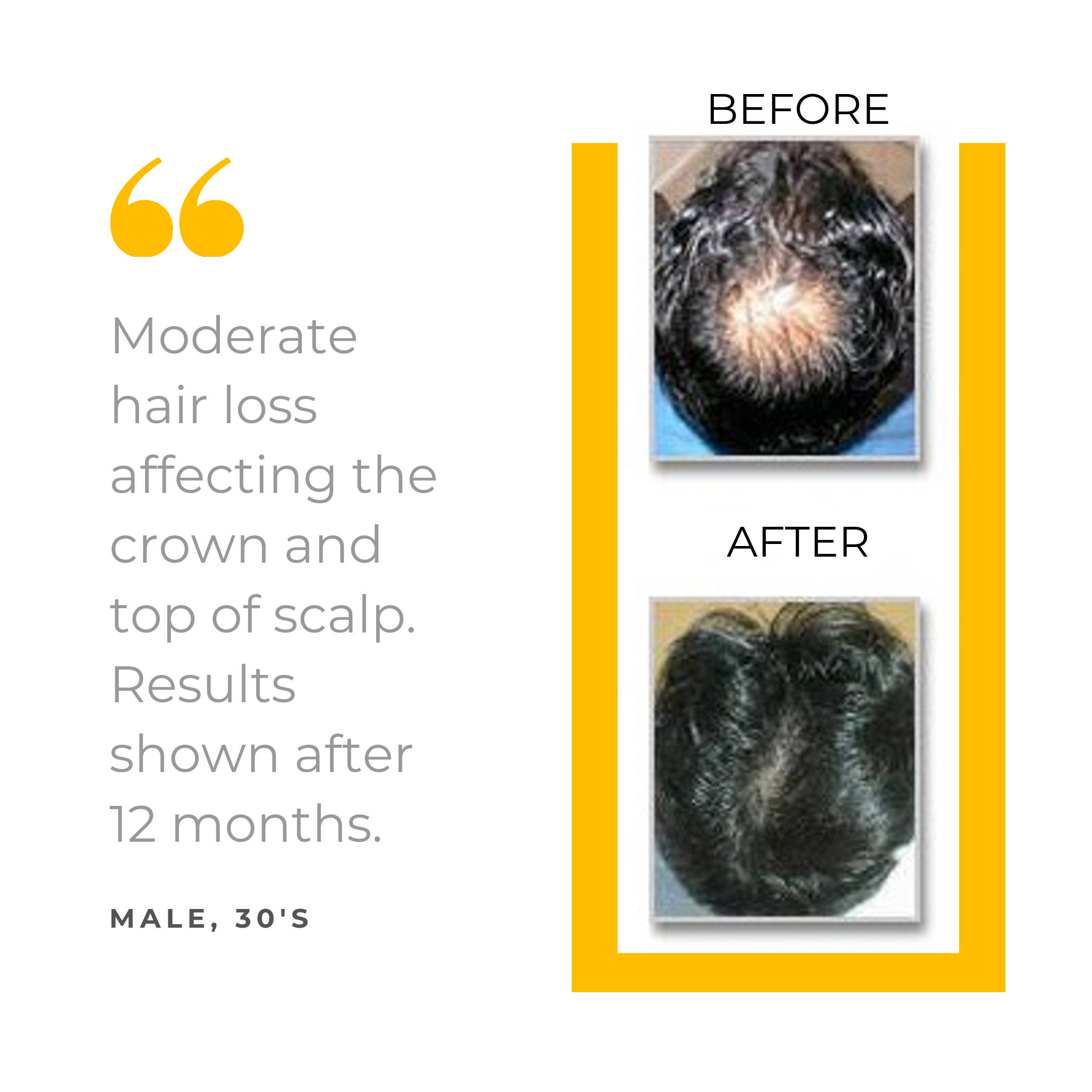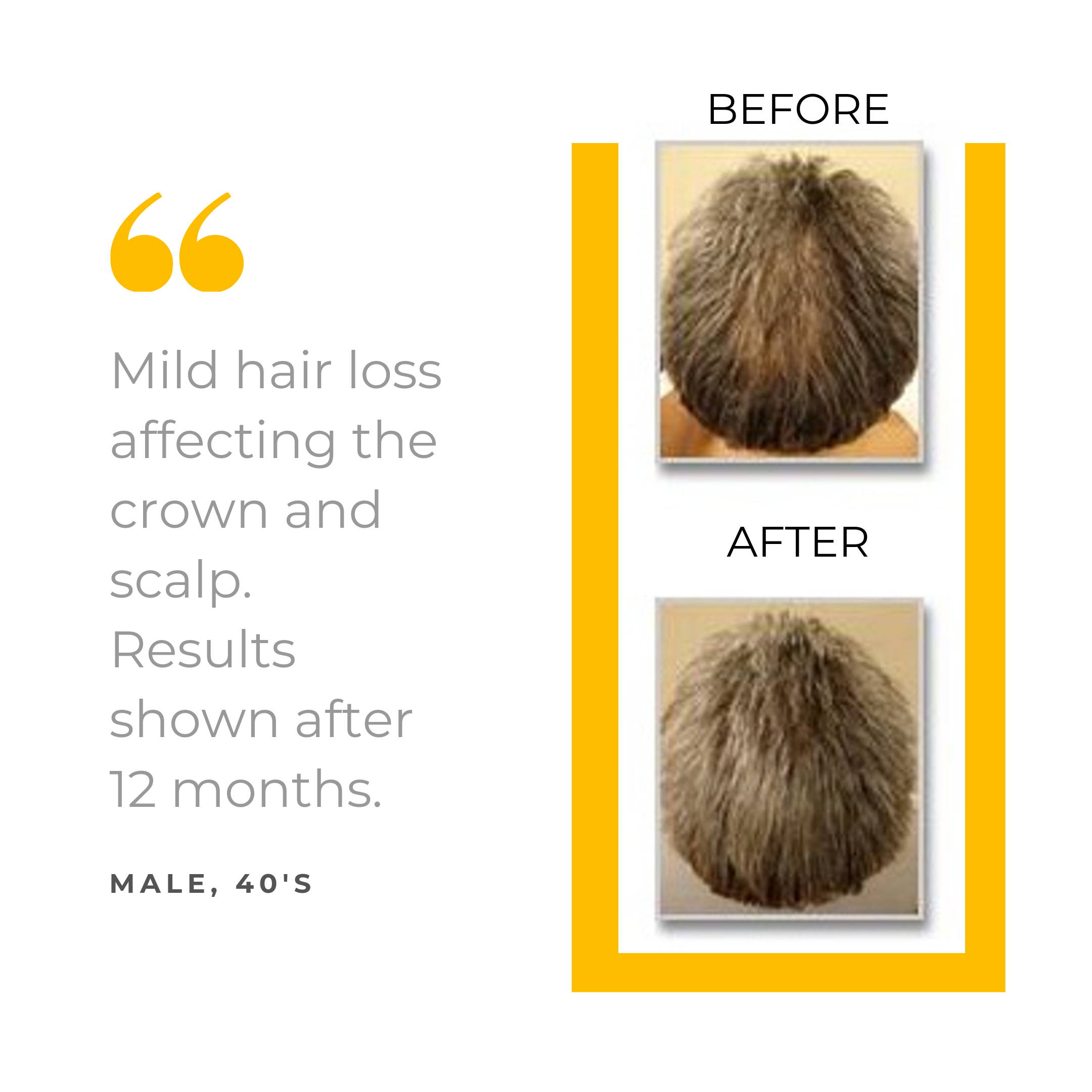 ---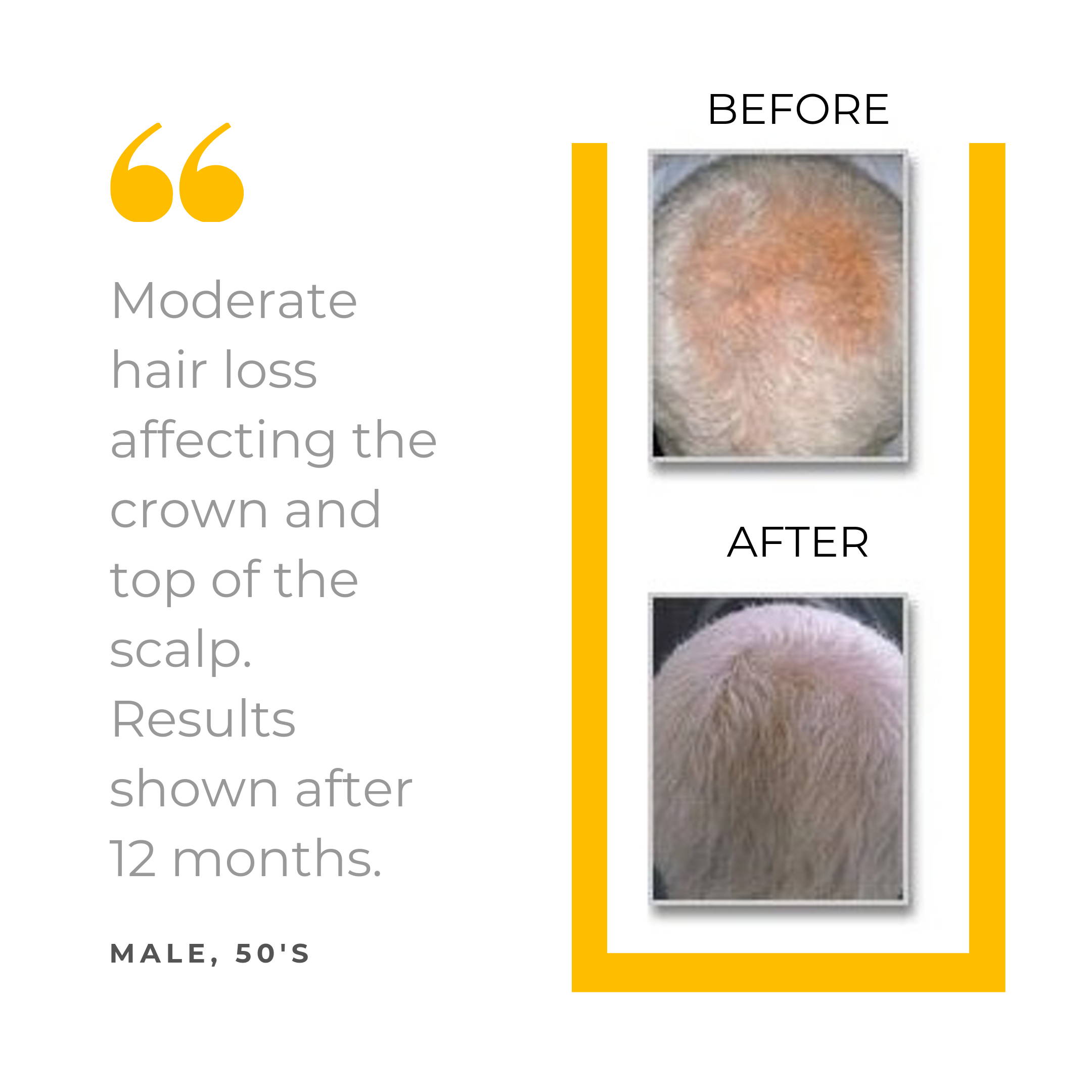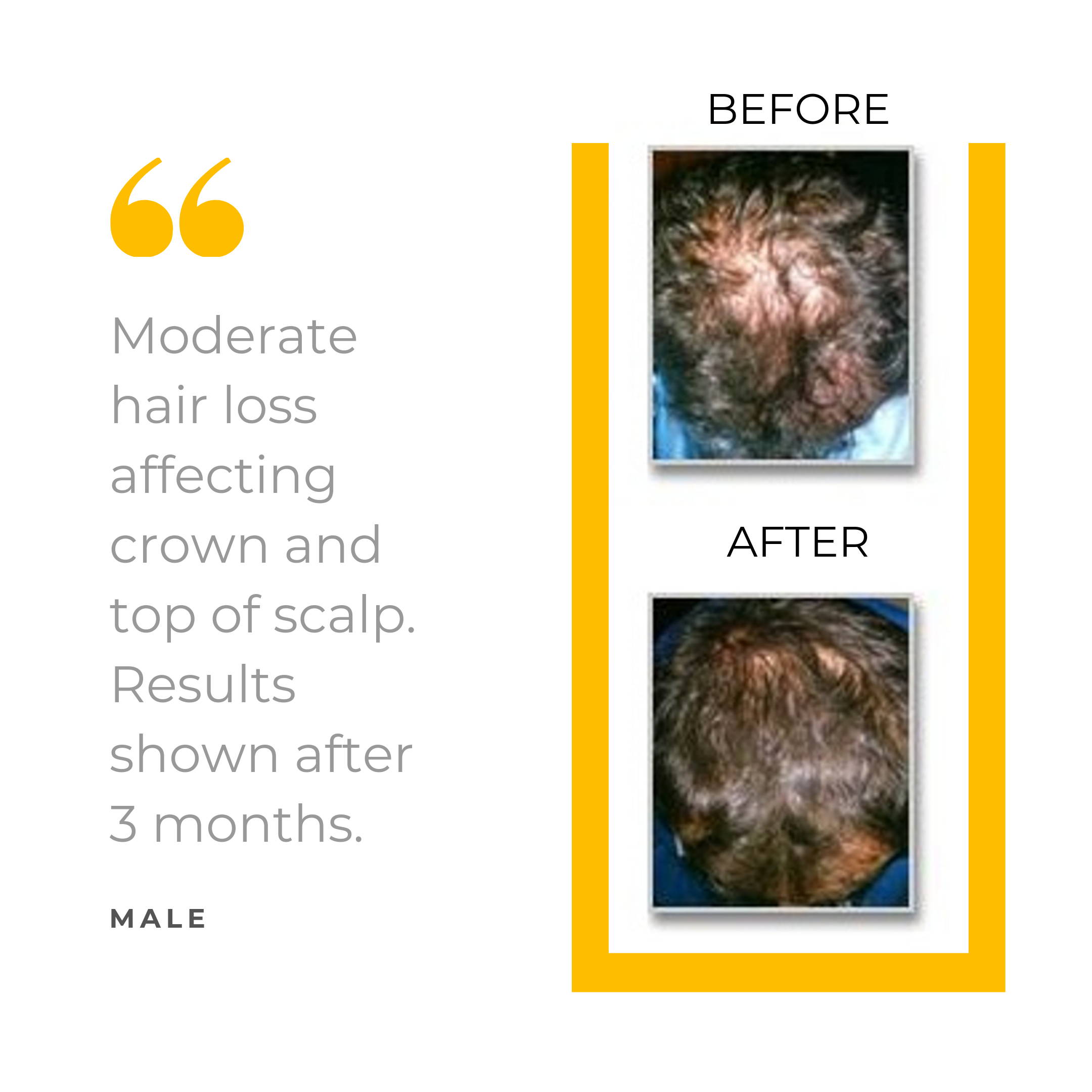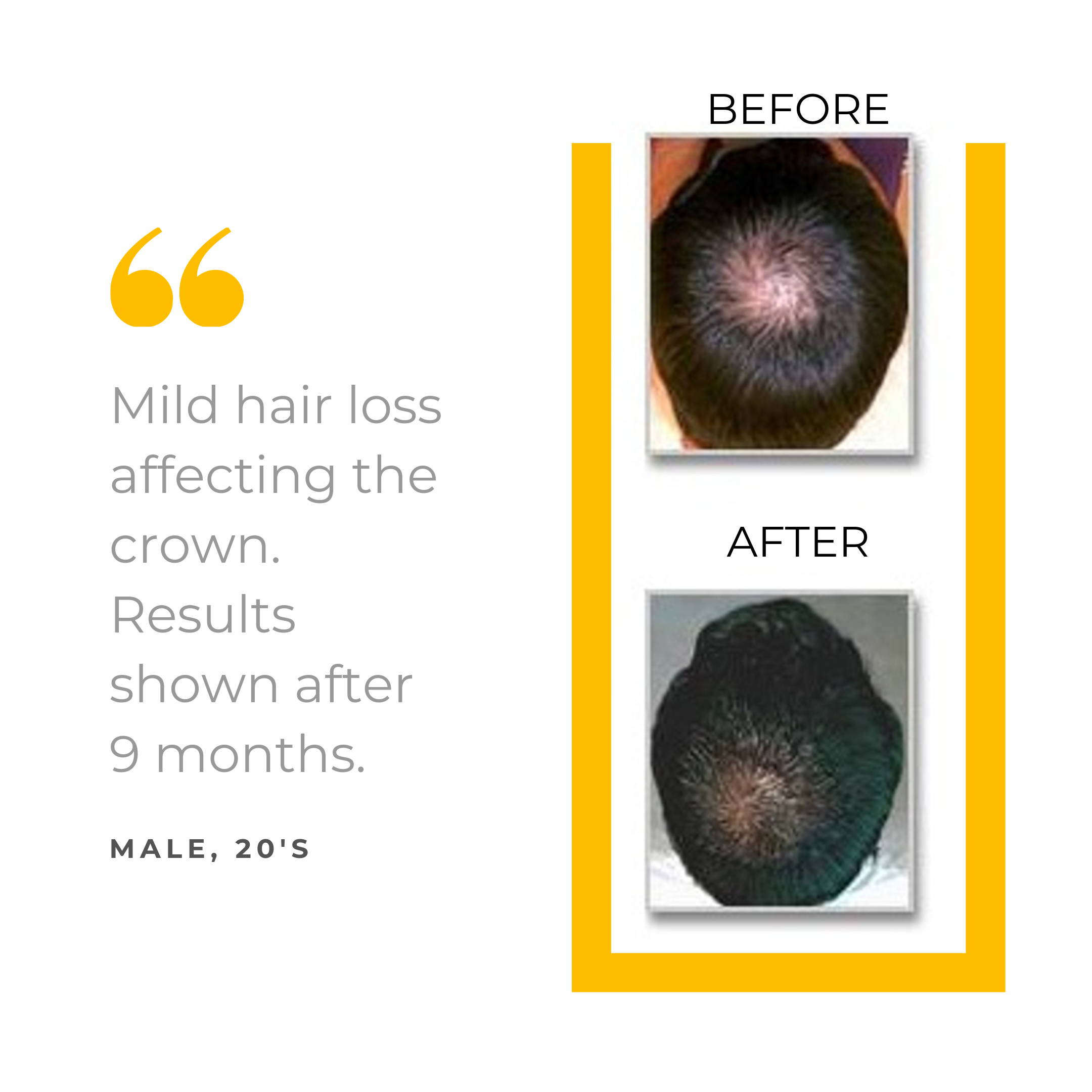 ---
Share your Revivogen rejuvenation story
Thanks!
This field is required
This field is required
This field is required
Share your Revivogen rejuvenation story
Thanks!
This field is required
This field is required
This field is required