Shampoo for Fine & Thinning Hair
Dermatologist Formulated for Men & Women
Nourishing. Anti-DHT. Volumizing.
Revivogen's rich botanical blend goes beyond a basic wash. Remove excess sebum, harmful DHT and growth impeding impurities from the scalp.
Benefits of Revivogen Shampoo
Remove Hair Loss Causing DHT
Remove hair loss triggering DHT from the scalp while gently cleansing sebum and other impurities that can block hair follicles, causing shedding & irritation.
---
In addition to DHT-blocking ingredients, Revivogen contains botanical blends to soothe scalp irritation and itchiness while nourishing & plumping each hair shaft.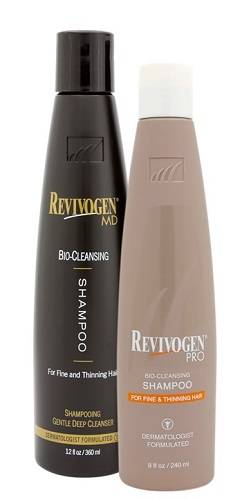 Specially formulated with the same active ingredients found in the topical scalp therapy formula to complement follicle defense & growth stimulating activity.
---
Revivogen can be used by men or women to add volume and shine to dull, limp hair. Our formula is designed for all hair types and safe to use with color-treated hair.
90 Day Money Back Guarantee
Rejuvenate your hair. Revive your confidence.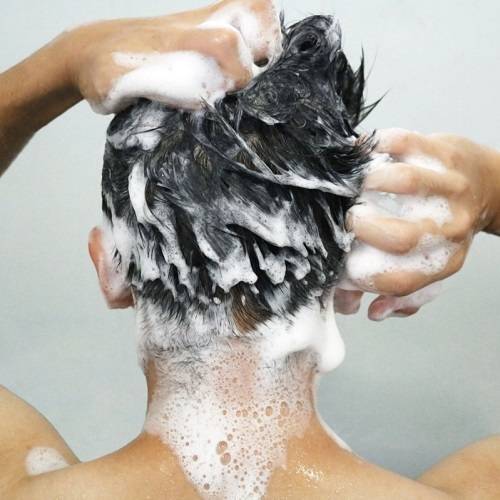 "Revivogen's 3-step hair care routine is designed to deliver complete hair rejuvenation and maximize growth. Revivogen Shampoo should be used in conjunction with Scalp Therapy and our Thickening Conditioner for best results.
After 12-18 months of use, hair returns to it's appearance and density from 3-5 years prior."
Shampoo & Conditioner Sets
Improve the look & feel of your hair
Bio-active nutrients add volume and shine to dull, limp hair. Revivogen Shampoo plumps each hair shaft, then conditioner moisturizes without weighing down thinner, fine hair.
25,000 Happy Customers & Growing
No Appointments. No Prescriptions. Just Results.