Conditioner for Fine & Thinning Hair
Dermatologist Formulated for Men & Women
Benefits of Revivogen Conditioner
Antioxidant rich formula, fortified with biotin and keratin, strengthens hair strands - adding bounce and shine without weight.
---
Natural ingredients including aloe vera, jojoba oil and peppermint soothe scalp irritation and itchiness while nourishing & plumping each hair shaft.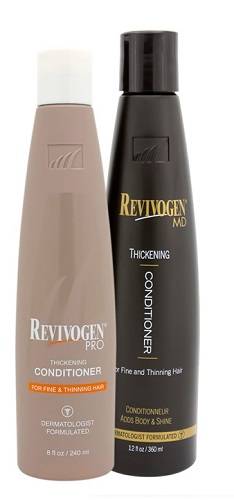 Specially formulated for fine and thinning hair, Revivogen Conditioner contains many natural ingredients that helps stimulate hair growth within the follicles.
---
Moisturize and condition hair, adding life to limp, lackluster strands. Our formula is designed for all hair types and safe to use with color-treated hair.
90 Day Money Back Guarantee
Rejuvenate your hair. Revive your confidence.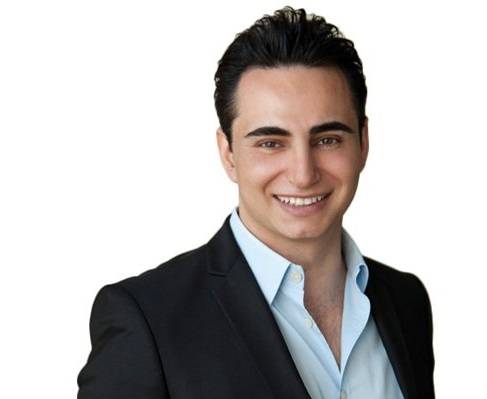 "Revivogen's 3-step hair care routine is designed to deliver complete hair rejuvenation and maximize growth. Revivogen Conditioner should be used in conjunction with Scalp Therapy and our Bio-Cleansing Shampoo for best results.
After 12-18 months of use, hair returns to it's appearance and density from 3-5 years prior."
— Dr. Alex Khadavi, MD, FAAD
Board Certified Dermatologist and Creator of Revivogen Hair Care
Shampoo & Conditioner Sets
Improve the look & feel of your hair
Bio-active nutrients add volume and shine to dull, limp hair. Revivogen Shampoo plumps each hair shaft, then conditioner moisturizes without weighing down thinner, fine hair.
25,000 Happy Customers & Growing
No Appointments. No Prescriptions. Just Results.